Knowledge Bank » Webmails
If you've got it, haunt it…
Posted: 10 Oct 2021

If you've got it, haunt it…
Keylink's Inspiration for Autumn and Halloween
There's such an appetite at this time of the year, not just for all things spooky, but for autumnal treats! Think hot chocolate and pumpkin spice, chai lattés with orange. It's time to get creative in the chocolate kitchen with warm flavours, recipes and décor.
Transfers are always a great way for you to bring the Halloween season to your chocolate collections. Use them on bars, on the tops or bottoms of chocolates, on lollipops or as shard pieces to spook up your bakery offerings!
Here are some Autumn and Halloween recipe ideas to get you started…
Spiced caramel and apple chocolates
Firstly, we have a recipe for apple and cinnamon chocolates, featuring deliciously buttery caramel (Find the recipe on our website).
Orange-coloured muffins with green topping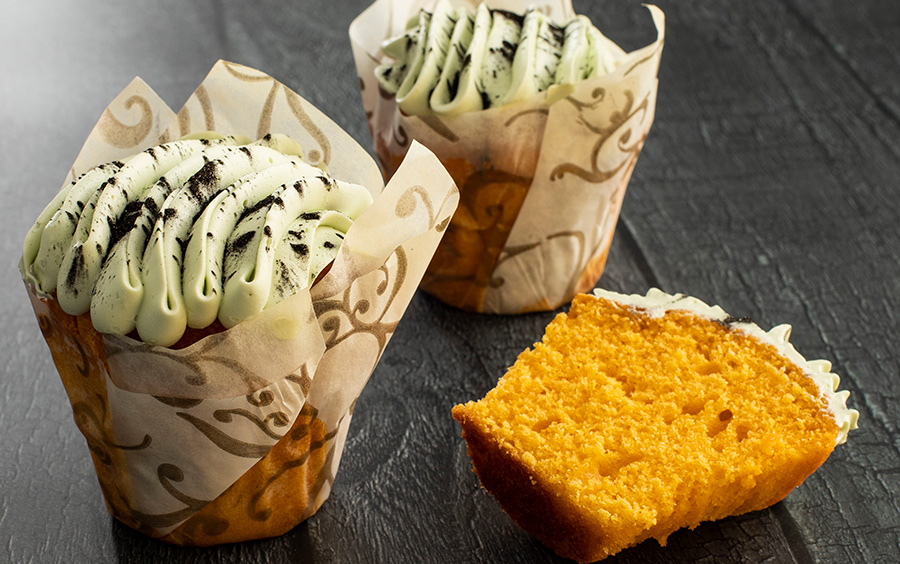 To make Halloween muffins, just use our new white soft filling from R&W Scott (SCM240), coloured with green cocoa butter (SCR471), and dust with black and gold truffle powder(SCC842). Click here for the full recipe.
Ruby rhubarb and ginger chocolates
If you're putting together an Autumn range, try a recipe for these ruby chocolates with a warming rhubarb and ginger filling. They have a hint of glamour to carry you right through the festive season. Find the recipe here.
Happy creating!
-The Keylink team