Knowledge Bank » Personalisation
Lets get personal!
Posted: 30 Dec 2016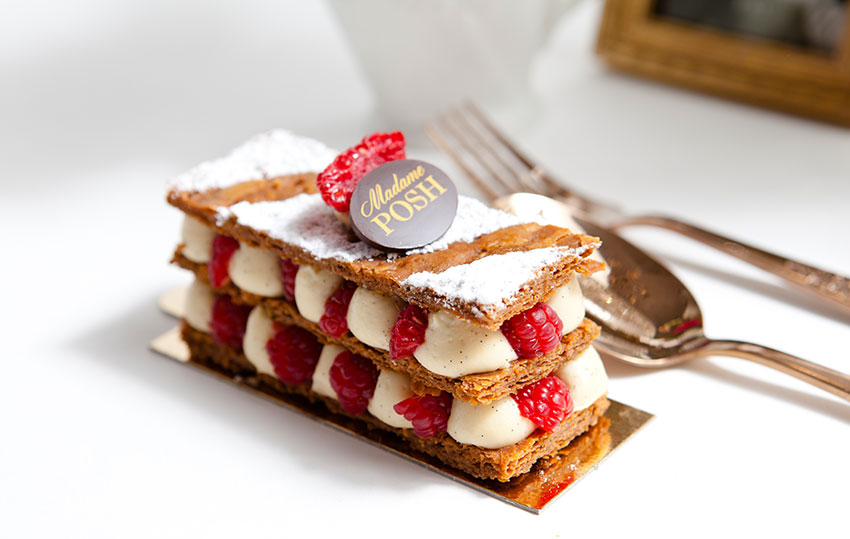 From hot-foil blocking to branded chocolate plaquettes, personalisation has hit the chocolate industry in a big way. Whether you're an independent chocolatier just starting out, or a successful long-established patisserie owner, your business could benefit hugely from Keylink's personalised products. Read on to find out more...
Ask any business owner and they'll tell you that having a strong brand is incredibly important. But though most of us are familiar with the term, what does it actually mean when it comes to selling your products?
In the simplest terms, a brand is a promise you make to your customer. It's a strong identity that says "this is who we are, and this is what we can do for you". On a practical level, you can promote this identity through your branding – that means your logo, font, slogan, colour scheme and tone of voice. Once you've decided on all these things, you can start to incorporate them into your business strategy.
Take the personalisation services we offer at Keylink. If you're a chocolatier, patissier or baker creating amazing products, then it's likely that your top priority is taste. But though a perfectly honed recipe will impress your customers, it'll be more effective when paired with your personal brand.
With the help of Keylink's personalised transfer sheets, chocolate plaquettes, hot-foil blocking and custom made packaging, you'll be able to promote brand recognition with every chocolate or pastry you create. Personalisation builds familiarity, generates referrals through word-of-mouth, and engages trust. Here's how:
How Personalisation Works
Imagine yourself as a potential customer. You're walking down the street on your way to work and you pass a chocolate shop. Enticed by the mouthwatering smells wafting from within, you walk in and end up buying a beautiful box of chocolates, which you take into work to share around. The only problem is, when a curious co-worker asks where you bought these delicious morsels, you can't remember the name of the shop.
Now imagine that those lovely chocolates were personalised with an edible company logo which was then presented with the shop name and messaging either on the box, or on a custom-printed bag. Wouldn't that make all the difference?
Not only does personalisation help to generate referrals and promote recognition with your customers, it also builds a strong emotional link between your product and your brand. In simple terms, the more your customers eat and enjoy your delectable creations, the more they'll come to associate that happy feeling with your company's brand. This means they're more likely to stay loyal as a customer and recommend your products to their friends and family. Just think about the power of the McDonald's "Golden Arches". Show any hungry teen that giant yellow M and they'll find their mouth watering at the thought of that burger meal. It's powerful stuff!
Personalisation on Social Media
Twenty years ago, the best way to promote your business was through print and TV. Today, social media is king in the world of advertising. If you use personalised products or packaging, make the most of them by experimenting with a fun social media campaign. Encourage your customers to get involved by inviting them to share pictures of their favourite products on Facebook, Twitter and Instagram. Stir up more interest by running competitions online and rewarding the winner with a box of your chocolates or patisserie covered with your branding!
Keylink's Personalised Products
At Keylink we offer a varied range of personalised products. The décor side of things includes our personalised transfer sheets and chocolate plaquettes, while packaging can be tailored with hot-foil blocking, custom-printed bags and semi-bespoke boxes.
Transfer sheets are edible designs which transfer to the surface of your chocolates as you create them. Chocolate plaquettes are plain, milk or white chocolate shapes printed with an edible design or logo. These are perfect for presenting on larger cakes or pastries.
Hot-foil blocking is a process in which a design or logo is stamped onto your chosen packaging in gold, silver or coloured foil. We also offer printed chocolate boxes and custom-printed bags. All you have to do is settle on your chosen design and colour scheme, and submit the artwork to us.
For a truly tailored experience, opt for our semi-bespoke boxes. With this premium service, you'll be able to choose the colour and design of your packaging, before having it hot-foil blocked with your company logo. Read on to hear what some of our clients had to say about this particular service.
All our products are available in a variety of colour schemes and take around 6-8 weeks for delivery after an order has been placed. We price our transfer sheets, chocolate plaquettes, and custom-printed bags, sleeves, and boxes competitively to ensure that they remain affordable.
What Our Customers Have to Say
"I believe branding is very important to our business. With Madam Posh we are creating patisserie gifts to sell and tantalise our customers' taste buds, and our branded plaquettes from Keylink help to spread the word."
Chef Martin Chiffers, Madam Posh Patisserie & Home Emporium
"We just couldn't find the right colour to reflect the style of our business. Having used ballotins and folding boxes previously, we felt that the semi-bespoke service that Keylink offers allowed us to create the right colour and level of luxury that we were looking for. In addition, the hot-foil blocking of our logo has put the finishing touches to our packaging and it is proving really popular with our customers!"
Zara Narracott, Owner of Zara's Chocolates, Bristol
Photographs courtesy of: Martin Chiffers & Chocolates of Glenshiel.