Knowledge Bank » The Blog
What is World Chocolate Day and how is it celebrated?
Posted: 20 Jun 2022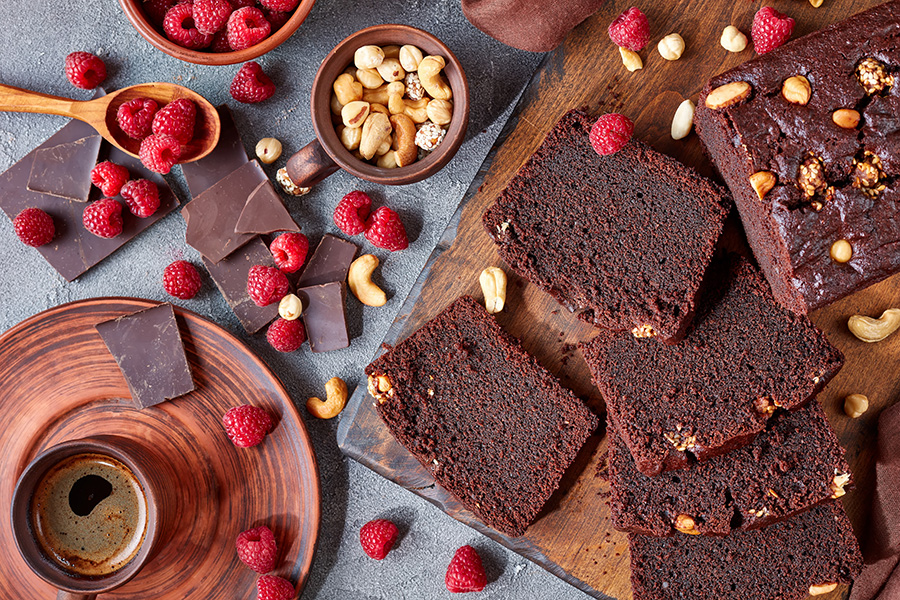 We know what you're thinking. When you work with chocolate, every day is chocolate day! And what a wonderful way to live! World Chocolate Day, or International Chocolate Day, is a brilliant opportunity to educate and inspire others about chocolate - how to appreciate it and how to understand it.
However you celebrate it, we love an excuse to talk about, share and enjoy all chocolate has to offer!
When is World Chocolate Day?
World Chocolate Day, also known as 'International Chocolate Day', is celebrated on 7th July. Some believe this is the date that chocolate was introduced to Europe in 1550. Either way, we think July's perfect timing, as sales of chocolate can typically slump in the warmer months (in fact, we wrote an article on how to overcome that particular problem!) so an awareness day all about chocolate is a great way to boost sales.
There is also an International Chocolate Day celebrated in America on 13th September, so you might spot that on social media too. 13th September was Mr. Hershey's birthday!
What is World Chocolate Day?
A global celebration of all things chocolate, World Chocolate Day is a great way to amplify chocolate - its versatility, its flavours, its origins and its enjoyment. Here are some ideas for how you can leverage World Chocolate Day in your business and spread the chocolatey word:
Introduce a new chocolate to your range. Try a new origin chocolate and share information with customers about the country or plantation that produced it. Many consumers still don't associate their chocolate with a particular origin at all! This is a fantastic way to bring the 'world' element to World Chocolate Day.
Combine world flavours in a new chocolate recipe. Try introducing ingredients with different stories and from different parts of the world. This could be a chocolate, a dessert, or a chocolate drink. Mexican and Spanish flavours are very in right now try introducing some warm spices, such as chilli, to your hot chocolate menu!
Produce and sell kits that consumers can buy, so they can enjoy a chocolate-making experience of their own. Here are some ideas to get you started.
Host a chocolate tasting event, either in-person or online. These are so popular, and can introduce consumers to the nuances of flavour in different chocolates. Bonus: they'll see you as the expert and return to your shop when they want more!
Go live on social media talking about World Chocolate Day and sharing your chocolate expertise! You could even throw in a little special offer for viewers who want to try your chocolates after watching. Use #WorldChocolateDay and #WorldChocolateDay2022 on any posts.
I just love chocolate! How can I celebrate World Chocolate Day?
This is a day made for you! Seek out a new type of chocolate today.
We suggest you support one of the thousands of talented independent makers selling throughout the UK. You could try a bean to bar, a new origin, or challenge yourself to find an 80% dark chocolate you can love!
You could also try a plant-based chocolate, ruby chocolate, your first cold chocolate drink, or a whacky flavour combination - enjoy everything the world of chocolate has to offer.
World Chocolate Day is also a really good incentive to educate yourself on the chocolate supply chain, the plight of cocoa farmers and the programmes in place to bring about positive change.
Here at Keylink we'll be pleased to point you in the direction of plenty of resources. The Cocoa Horizons and International Cocoa Organisation websites are great places to start.
Enjoy celebrating World Chocolate Day and the excuse to eat plenty of chocolate! If you need help selecting a new chocolate to try, just get in touch - we can add samples in free with an order, too. You'll also find some inspiring chocolate recipes to try right here.