Knowledge Bank » The Blog
5 DIY Home Baking Kits… without all the stress!
Posted: 11 Apr 2022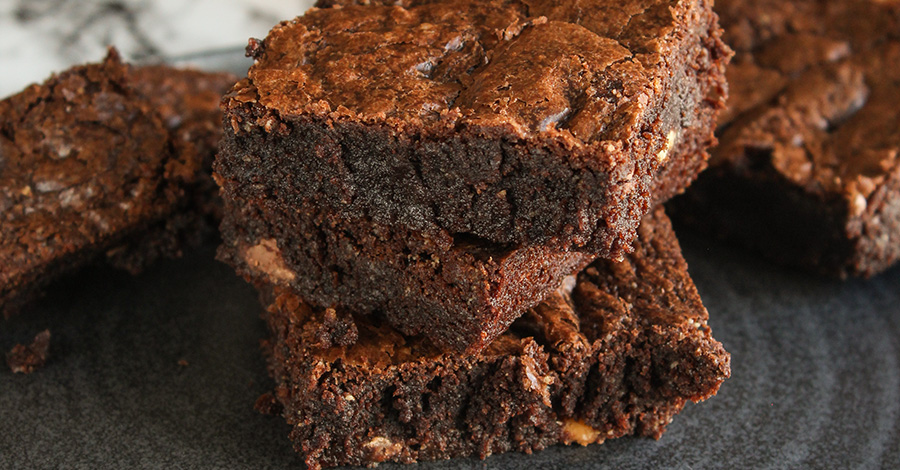 The Covid-19 pandemic saw a surge of people around the world trying their hand at baking all kinds of goods - banana bread, sourdough bread, cakes, brownies - and sharing their creations on social media platforms (a mouthwatering moment in unprecedented times).
As a result, a significant proportion of consumers have continued their interest in baking, through 2020, 2021 and into 2022.
Now you're back behind the shop counter, or maybe your home kitchen counter, it's as good a time as any to introduce your consumers to the world of couverture chocolate baked treats with a selection of super simple home baking kits.
Just how popular is home baking in the UK?
Since 2020, the trend of baking has seen a decline. However, the percentage of people engaging in the activity now compared to 2019 is significantly higher.
According to the research compiled by the Agriculture and Horticulture Development Board (AHDB), savoury baking has "seen a decline of 12% year-on-year and a drop of 16% compared to 2019."
Whereas sweet baking, on the other hand, has fallen "21% over the last year but still remains heightened compared to 2019, up 9% on pre-pandemic levels."
When you consider the number of people living in the UK, 9% is a lot.
And, when you think about it, the drop makes sense, too. People are commuting and working full-time again, children are back in school, leisure activities have resumed, we can legally go outside more than once - our lives are busy again.
And yet, there's still a passion for home baking…
Why should I sell home baking kits in my business?
A reasonable question.
What should appeal to you is that
As baking is enjoyed by adults and children, you can market to both, and, ultimately sell more.
You can make good profit margins on the dry ingredients included in your home baking kits.
They will get people interested in the products you sell, and their many applications, which opens an opportunity for more sales in other areas of your business.
Historically, baking has held an appeal to adults and children alike, and it still does. People tend to find a sense of satisfaction, creative productivity and comfort in the activity, especially when the finished product turns out well.
And, due to the 2020 baker boom, home baking as a lockdown pastime has steadily developed into a hobby for many people, to be indulged in whenever they find the time.
What makes chocolatey home baking kits so appealing to consumers is
That they give consumers just the right amount of product for an indulgent batch, instead of having to commit to a lot of product that they might not find time to use.
They can be used to make easy, yet delicious, gifts or to be given as gifts.
They're usually good value for money.
What exactly are consumers looking for?
Well, research from Mintel suggests:
58% of home bakers think that recipe ideas would inspire them to bake more.
76% would like to see easy baking recipe ideas that reduce waste.
60% said products that offer shortcuts to aesthetically pleasing bakes would appeal more (think 'Instagram-worthy').
According to IGD, taste, quality and price are the most influential factors when shoppers are considering home baking products.
In addition, ease of use is the fourth most influential factor.
We think we can cover those 5 bases, don't you?
5 Chocolately Baking Kits your Consumers will Love
Coming up with your own kit concepts, spending many hours on product development and producing test batches can be the last tasks you need when you're trying to run a business.
That's why we have done lots of the hard work for you. :)
STEP 1 - Select Your Kits
You can choose to sell one or more of these kits based on what you think your customer base would like. Our recipes are tried and tested, and they're all simply delicious!
STEP 2 – Buy What You Need
In our kit ingredients breakdown, we've included the ideal packaging for each kit and its contents, so you'll have everything you need. If you want to use a different chocolate or ground almonds instead of flour, go right ahead.
STEP 3 – Assemble The Kits
Weigh out the ingredients into individual portions using the bags provided and label them, just so your customers can identify what's what. Print out the recipe and then pack everything into the postal box (so your customers are free to post them as gifts).
STEP 4 – Labelling
Stick an ingredients label on the back and a decorative label with your name, logo and kit details on the front. Don't worry, we've already worked out what your label needs to say, so you can just copy and paste. If you select a different chocolate, you'll need to recalculate the nutritional info.
STEP 5 – Sell, Sell, Sell
Theme it, decorate it, promote it, sell it. Our postal boxes are strong and designed to fit through letterboxes, so just stamp the package and let Royal Mail do the rest!
Download a pdf of this recipe:
Gourmet Triple Chocolate Brownie Kit - Details
Gourmet Triple Chocolate Brownie Kit - Recipe
Gourmet Triple Chocolate Brownie Kit - Labelling information
Download a pdf of this recipe:
Luxury Chocolate Tiffin Kit - Details
Luxury Chocolate Tiffin Kit - Recipe
Luxury Chocolate Tiffin Kit - Labelling information