Chocolate in its finest form
We introduced Lubeca chocolate couverture to our range in July 2016. Lubeca chocolates are produced in Germany and are now available in an easy melt drop form in dark, milk and white chocolate. Using specially selected cocoa varieties from Ghana, Venezuela, Trinidad, Madagascar and Peru, they are particularly well known for their incredibly smooth mouthfeel and high shine, which is achieved by intensively grinding the mass until the solid matter particle size is reduced to around 16 microns (sixteen thousandths of a millimetre). A lengthy conching process also ensures a very clean and mellow taste, accentuating the quality and flavour characteristics of the cocoa.
Lubeca is owned by the Friedrich Bluhme & Else Jebsen Foundation, a charitable organisation that donates their earnings to worthy projects in and around the city of Lubeck.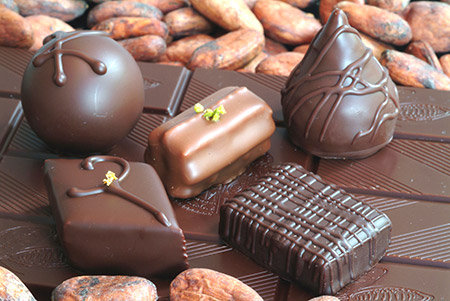 ---
Fantastic Lubeca Recipe ideas
For Lubeca recipe ideas click here:
Browse all Lubeca Products
Find out more about Lubeca products: