How To Buy Ravifruit
Unleash your Creativity with Ravifruit
How to buy Ambient Purées
There is no minimum order quantity for Ambient Purées. You can order 1kg Variopack of each flavour, or cases of 6 x 1kg.
How to buy Frozen Purées
You can order 5 x 1kg minimum per flavour, on a mixed pallet of 600kg total. This can be dispatched directly to your door. Click here to see the range of frozen products available.
For frozen cost and delivery enquiries, please email our Senior Sales contact Rachael Lines via email or call her on 0114 245 5400
About Ravifruit
With a stringent policy of buying fruit from the same place they ensure consistency in taste, texture and colour of their purées to bring you only the highest quality ingredients.
There is an extensive range of flavours available, from the classic apple and pear william to the exotic tastes of mojito and pina colada. Click on the links below to read more about working with purées and discover the full range for yourself.
Ravifruit have established themselves as one of the world's leading suppliers of frozen and ambient fruits to professionals in the catering industry.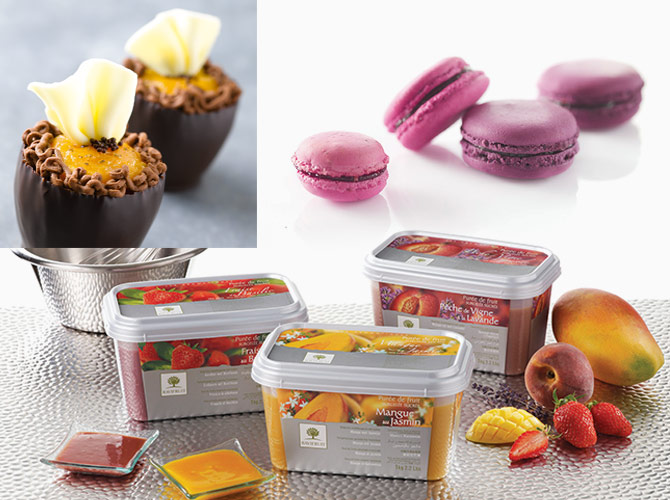 There are some excellent recipes on the Ravifruit website.